How to Choose the Best Hair Stylist In Oxnard | Jacky's Beauty Hair Salon
Looking for a new hair stylist can be both exciting and stressful. Is your hair color changing? Are you growing out a cut? Is it time for another perm or color? Below, I've outlined the key steps that go into finding a great stylist like research, recommendations, pricing, and consultations.
Finding the best hair stylist in Oxnard that matches your hair needs is no easy task. Not only are you trying to fit into the style of your everyday lives, but you also want to look amazing on the runway or in photos. Getting a great haircut is not just about the haircut. It really comes down to finding a hair stylist that fits your needs and expectations.
How do you know if he or she is the best fit for you, and which one will give you the best results? It's no secret that finding a great stylist can be frustrating, especially if you're looking for someone who does haircuts, colors, or perms. It can also be time-consuming and overwhelming, but there are some key steps you can take to make it easier on yourself.
What is a Hairstylist?
A good hairdresser knows what looks good and which hairstyle should be chosen by a man, woman, or child. They are aware of the latest trends revolving around hair colors and styles. They also know about the best hair care products available in the market. Besides this, they must have a friendly nature that can help them create more clients and be more efficient in handling their client's demands.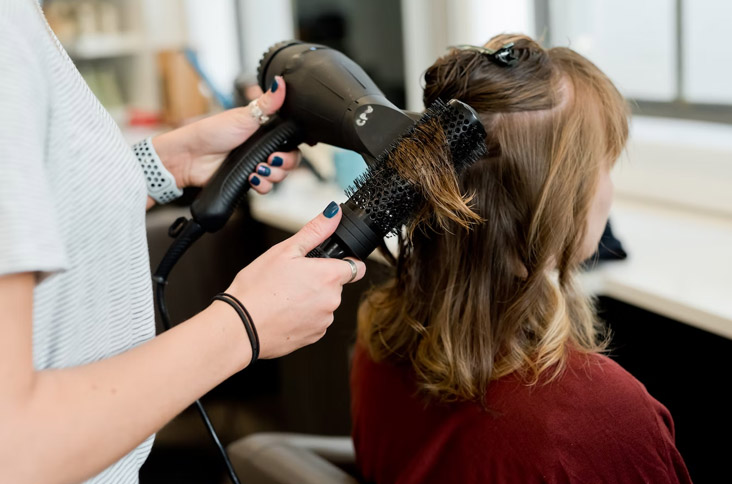 The best hairstylist for your hair type can be difficult, especially if you're changing your hairstyle frequently. For example, I have naturally curly hair and often have to get my curls trimmed at the salon because they get too wild and damaged from styling. What if you have thinning hair? It's easy to go looking for a particular type of person when it comes to getting your hair done.
New Hairstylist
If you have decided that it is time for you to consider a hairstylist for your hair, then the first thing that you may want to do is find the best one. This can be quite a daunting task because there are many different types of stylists out there and each has their own specialty or expertise. Finding a good one, however, is no easy task because there are so many factors involved, not even including the cost of hair care products. There are, however, some basic things that people should be looking for when they look for a new hairstylist.
Let me help you to find the perfect hairstyle. For the same, read the points below.
Good Research
The first thing to find is proper research and that will help you to learn more about that particular thing. Good research will help you to find the best hair stylist. Look for the best hairstylist near me and this way you will be able to go through some hairstylist who has good knowledge and experience.
Recommendations
Recommendations from friends and families help you to know more about a particular thing. For example, if your friend recently visited a salon and had a perfect haircut then you can take their recommendation and visit them. Well for this instance I can also suggest you a hairstylist which is Jacky Beauty Hair Salon. They have the best hairstylist in Oxnard for all your hair needs.
Price
Price is one of the most important things that matter when you are finding the best hairstylist. The statement is totally false that expensive things are better. Because there are even many perfect things available which are totally affordable.  There are many hairstylists who cost low prices and give the best services. Hence, connect with them for the same.
Easy Appointment
Many great hairstylists remain too busy because of their demand which is not a positive thing all time.  There can be situations when you need urgent hair done for that time this hairstylist won't be a great option for you. For the same reason, you need a hairstylist that is easily available for you.
Why do you need a Hairstylist?
There are many reasons why you may need to find a curly hair stylist or any other type of hairstylist. Besides the fact that they are great at providing hair services, they also provide other benefits that you will enjoy after meeting up with one.
Getting a haircut or hair weave is not just about looking good but also about feeling good as well. When you look at someone else, you can analyze their facial features, body proportions, and overall look. However, when it comes to your own appearance, you can only analyze your hair and feel if it has been cut well or not. To make the most out of your day and night, you will have to find the best hairstylist in Oxnard.
Importance of Hairstylist
Hairstyles for men and women are changing every day and so are their needs. The modern-day hairstyle requires a special skill set to create the perfect look. A hair stylist is someone that is able to provide this service at an extremely high level because they have years of experience and knowledge accumulated over the years.
A natural hairstylist should be capable of providing various types of services ranging from basic maintenance, cuts, coloring, styling, and more. At the same time, they need to possess excellent communication skills so they can easily interact with their clients. If you are looking for a hairstylist in your area then there are a few things that you need to know about them before hiring one. Here we will discuss some important things you need to know about when finding your ideal hairstylist for your hair stylist needs.
Jacky Beauty Hair salon is your Perfect Hairstylist
Jacky Beauty Hair Salon is the best hair salon in Oxnard that provides the best hairdo to everyone. They have professionals who are experts in haircutting, hair trimming, hair coloring, etc. All their services are totally affordable and easily available to anyone. Rest you can stay assured with them that you will have the most beautiful hairstyle and next time you will visit them.
It's a Wrap!
Hair styling has become an important part of every woman's life. Having the perfect hairstyle is also a matter of taste and beauty. A well-done hairstyle can transform you from ordinary to extraordinary. Many women consider hair styling as the best way to escape from plainness or dullness and give themselves a beautifully styled look.